About REMS Pipe Tool UK :-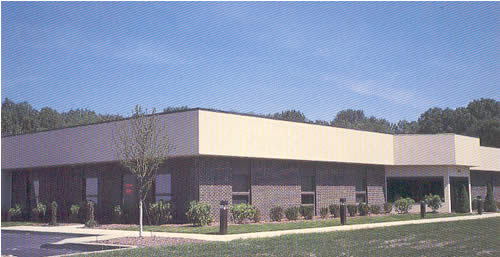 REMS Pipe Tool UK is part of the long esablished RAC Kettering group of commercial and industrial refrigeration engineers and has its roots based in Kettering from the mid 1970's. The experienced and qualified engineers within the company have over 200 years combined knowledge of the the commercial and industrail refrigeration uk sector. We are able to give a nationwide service and have a blue chip customer base of some of the UK's largest companies.

RAC Kettering distribute REMS UK Tools, which are recognised world leading manufacturer of REMS threading machines and REMS pipe tools for plumbers. REMS tools for the pipe installation professional and are second to none. REMS tools are manufactured at the REMS tool production plant in Waiblingen near Stuttgart, Gemany. Their state of the art REMS production equipment and modern facilities are available for production, quality control and research and development and their highly qualified employees have unsurpassed levels of experience and knowledge essential in the production of REMS superior tools. REMS, production is constantly monitored to ensure that every REMS product meets the exacting requirement to have the REMS name. Every REMS product conforms to European standards according to EU directives, additionally every REMS tool with the exception of of some REMS hand tools are independentlty tested by outside agencies for approval to make sure they meet the high standards that you expect from REMS UK Ltd.
REMS die cutters are hardened by REMS tools themselves in their own heat treatment shop in their REMS factory in Germany. Correct steel hardening is essential to provide long life and solidity to REMS tooling parts such as threading dies, cutting wheels and pressing tongs. Correct steel hardening is essential, too soft will result in short tooling life, too hard will make the toolin brittle and will break easily, again resulting in short tool life and increased down time. REMS proven hardening know how results in high performance REMS UK Ltd tools. REMS tools heat treatment process is fully automated and monited throughout the process with permanent computer records kept to ensure a uniform high quality product.
REMS produce tools and machines for professionals, they understand that the demands required are high and take their responsibility to their customers extremely serious.REMS UK tools backs this up with fast delivery direct to customers where required, speedy maintenance and repair work on all REMS tools to ensure that you, the professional keep on working.
REMS Tools UK Ltd stock more than 10,000 products at their central warehouse making sure that all wear and replaceable parts are available at all times, a service that keeps downt time to an absolute minimum. REMS Uk Ltd operate a network of area wide approved customer service workshops for a professional REMS repair service. REMS repair and maintainance service, all REMS tools with service that keeps REMS UK customers working. REMS UK Ltd believe in partnerships with their customers, they support their customers in many ways from developing ground breaking tools to supporting their customers in the field. REMS UK Ltd have a fleet of sales support team that hold demonstration days at customers locations, carry out on site product training and show their tools at REMS trade counter days and REMS tool exhibitions.
REMS tools we believe they offer one of the best range of tools and machines for the pipe installer anywhere in the world and that is why we are a proud distributor of REMS tools and machines.
RAC Kettering from it's very outset has been a REMS tool supplier of quality tools to the construction trade. We specialise in the electrical, heating and ventilations industries and have been distributing REMS products. REMS sales office is manned by professionals that have any years of REMS tools uk experience between them so if you have a question about a REMS product tool or are unsure which REMS tool is best suited for your application then call our team and we will be only too happy discussing any aspect of REMS tooling.
We are commited to supplying only the best REMS tools available on the market and those of manufacturers that offer after sales service. REMS tools uk are a company that invest in their product range, they have service agents around the globe that are specially trained to ensure that all REMS repairs are backed up by the REMS tool name. Furthermore REMS UK Tools Ltd are commited to keeping ample stock of consumable products such as die heads and pressing tongs meaning that your REMS tool will always be working hard earning you money.

We operate anywhere in England, Scotland, and Wales .
---
REMS Pipe Tool UK is operated by Icecape Ltd trading as RacKettering, who are long established commercial refrigeration engineers.